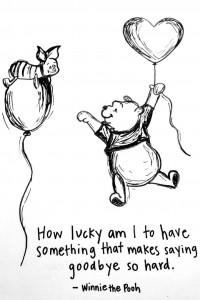 Friday, 30 April 2016
Dear Parent,
On Wednesday evening I gave notice of my retirement from the position of Príomhoide to the Board of Management. Today has been a pretty emotional day telling my friends- staff, children and now you – of my intentions.
I have been a staff member of Scoil Choca Naofa since 1989, initially as a shared Support teacher between the two town schools, Scoil Choca and St Josephs and since 1999 Príomhoide of Scoil Choca Naofa. Those 26 years have passed so quickly.
How lucky I was to work with so many dedicated people – management, colleagues, parents, community and most especially children. I think that we have worked well together. We have certainly celebrated many great moments – hellos and goodbyes, triumphs and challenges, highs and lows and I will bring wonderful memories with me. You have taught me many valuable lessons which I hope to apply to the coming years – how to interact with kindness and wisdom; how to be flexible and compromise; how to be kind and warm and caring. Wherever our future leads, I know I will hold the community of Scoil Choca Naofa and Kilcock very dear.
Just as I did my best to continue the great work done by my predecessors, I am confident that Scoil Choca will continue to flourish, safe in the hands of a new Príomhoide who will receive all your support. I will help in any way I can to make the transition as smooth as possible.
I will continue to work hard with you as Principal until the end of August when the new Principal will lead you into the next school year. Once again my sincere thanks to you all – it has been such a pleasure to be part of this fine Community.
Yours sincerely,
________________________________.
Breda Fay