A Long History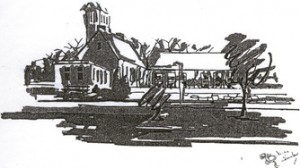 Scoil Choca Naofa has been an integral part of the community of Kilcock since its foundation by the Presentation Sisters over 150 years ago. It proudly carries on the same rich tradition of the Sisters, in catering for the holistic development of the child, providing opportunities for excellence in academics as well as in a wide variety of programmes.
The present building dates from 1953. Following a lengthy waiting process, it was sanctioned by the Department of Education and Skills for major extension and refurbishment. With the subsequent building work carried out over the 2010/2011 school year, our new school opened in September 2011. While we welcome the opportunities that expansion brings, we are committed to the continued provision of a quality education to all the children of our parish in a caring, catholic community. We recognise the importance of providing opportunities for academic development and a wide variety of cultural and artistic programmes.
Every year many of our pupils receive recognition in art, music and sport.
Learn more about the Presentation Sisters →
To find out more about Kilcock please click on the following links: