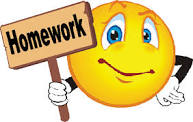 I was in Ms Quinn's 2nd class some weeks ago and they were learning about "persuasive writing". Today I selected some copies at random to show you the powerful debating skills of our 7-8 year olds:
Emily believes that homework should not be banned. She writes:
Firstly I think children will be bored without homework.
Secondly I think we could do our exercising after homework.
Thirdly we could do homework outside to get fresh air or open a window.
Ella agrees that homework should not be banned. She says:
Firstly I think children should have homework to learn more.
I think children should have homework because if you are learning something in school your teacher will want you to  practice it at home too.
Finally it only takes a few minutes to do your homework and after you can go outside for some exercise.
Liliana does not agree. Firstly she thinks "that children should take care of their pets."
Secondly, she thinks that "children need to explore, maybe find gold!"
Thirdly, "I think we need fresh air".
Lilly is also for banning homework. Why?
"Firstly I think that children should be spending more time exercising.
Secondly children should be watching more TV for inspiration in their brains."
Lastly she suggests that "if we have to do it , do it in school with all our other work."
Abbie also discusses exercise and the value of TV: "It gives us information about things we are learning about in school". She adds: "Lastly we could be helping our mammies and daddies and playing outside".
Here's how Colleen got her thoughts together before her "persuasive writing" piece. It's called "mapping".