We are delighted to announce a long list of winners in the 2016 Credit Union Art Competition. Many children throughout the school submitted wonderful entries this year under the theme "Dreams Are Made of This!" We have such great talent in this school, there were some really beautiful paintings and drawings submitted.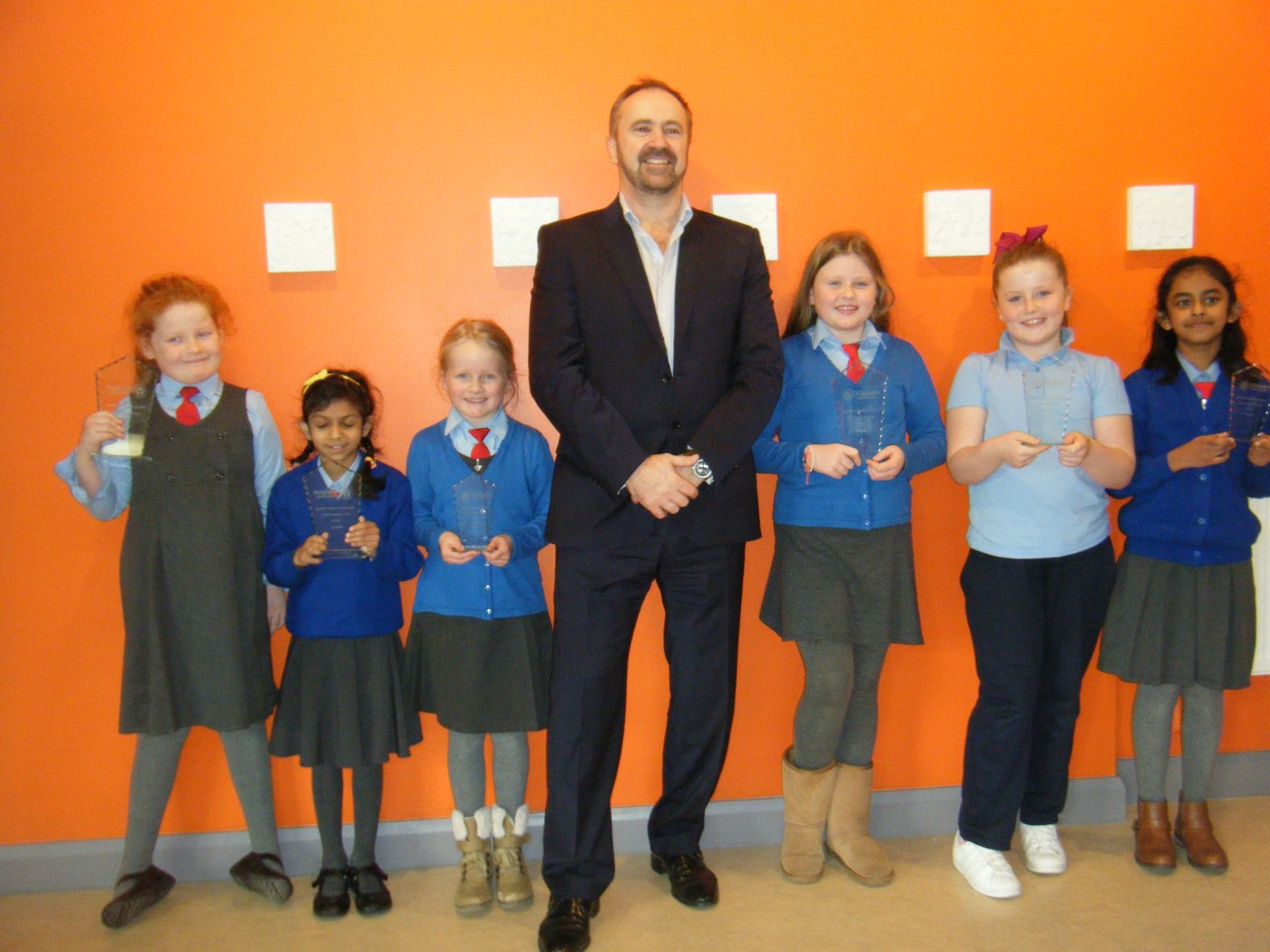 Mr Mike Cosgrave, Manager of Kilcloon Credit Union, and his colleague Lisa Lynam visited the school yesterday to present the children with their prizes. They each received a beautifully engraved glass trophy.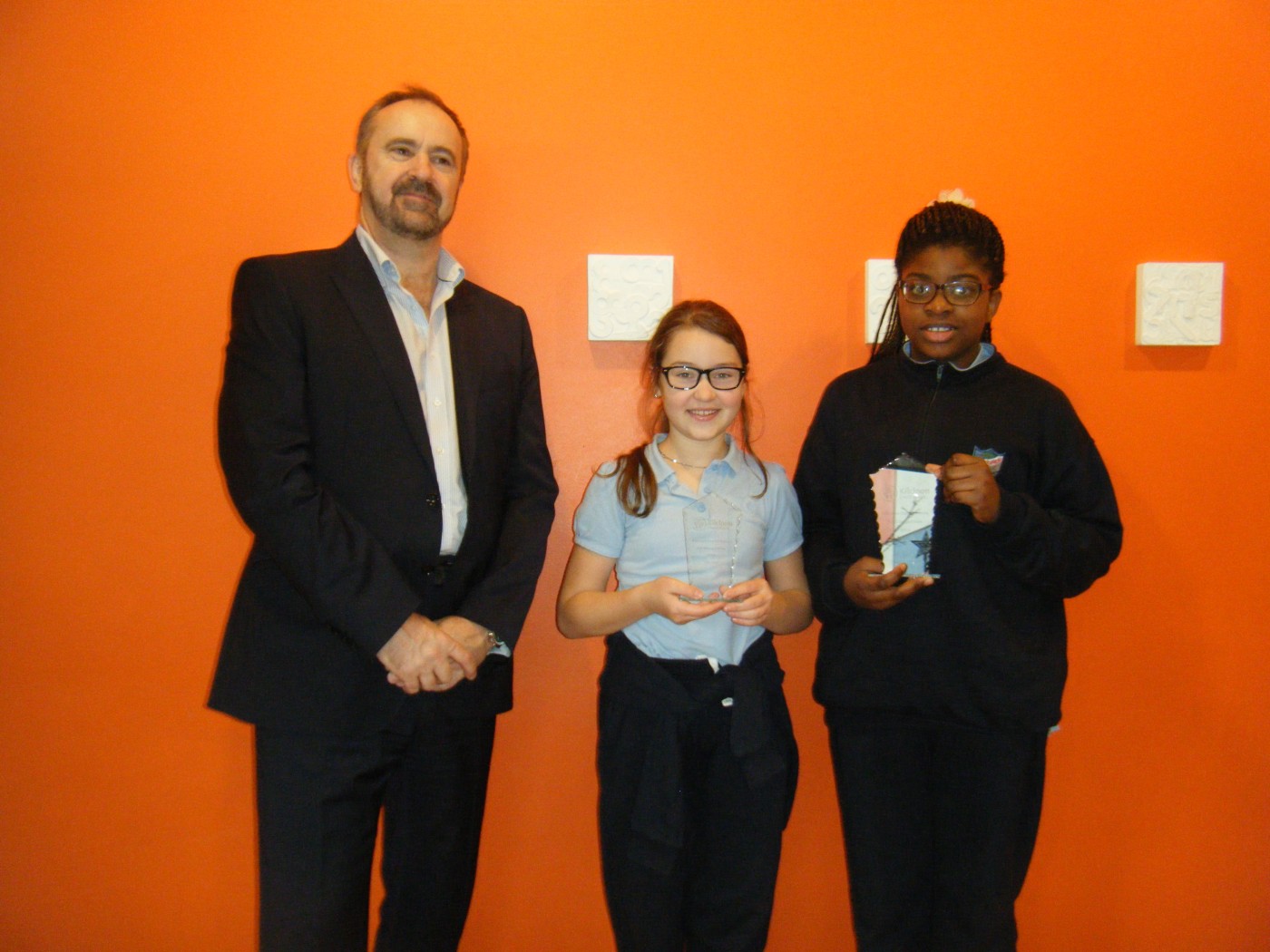 Special Category: 1st Place Aoibhe Treacy, 2nd Place Julia Domasat
Under 7s Category: 1st Place Lisbeth Fincy, 2nd Place Wiktoria Waskiewicz, 3rd Place Emily Connolly.
8 – 10s Category: 1st Place Patriycja Michalska. 2nd Place Kate Bermingham, 3rd Place Michelle Cherukattu.
11-13s Category: 2nd Place Chiamaka Amaeze, 3rd Place Weronica Rekret
Julia and Wiktoria  were not available to collect their prizes but their teachers are minding them with great care until they return. Well done to all the girls who won these prizes and indeed to all the children who took the time to enter the competition. We are very proud of you all. Thank you to Kilcloon Credit Union for hosting this wonderful competition each year.