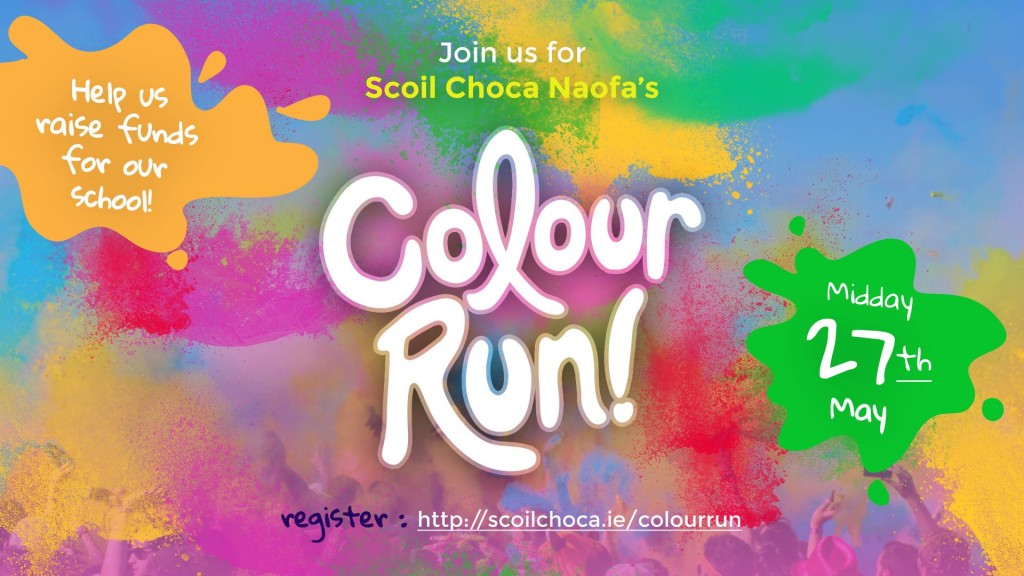 The Scoil Choca Parents Association will be running a Colour Run event to help us raise funds for a new pitch and sporting equipment for the school. All are welcome to take part so we hope you will enter and ask your friends and family to enter this special event – sure to be a very fun and spectacular event. You find out more about the event and follow updates on the Colour Run Facebook Event page too or read more about it here: Scoil Choca Color Run.
Go here to register online for the colour run.
Thank you for your support!