Our Third and Fourth Classes, together with their teachers went to Musical Adventures at Christmas, in the National Concert Hall today. The RTÉ National Symphony Orchestra was joined once again by leading music animateur, presenter and broadcaster, Tom Redmond, for Musical Adventures at Christmas, a tailor-made concert presentation for primary school children aged 8-12.
We were very proud to see that all our children were very well behaved indeed. They had their own warm up for the event in the form of a sing-song on the bus on the way into Dublin. During the show, they danced along to a Samba, got to know a fiery Spanish gypsy (Carmen),  and they enjoyed a medley and mashup of well-known festive songs, including a sing-along to White Christmas!
All four classes engaged very well but shared an extra special pride when our own Kate Smith, in Mr Bracken's Fourth Class, was selected from the audience to replace their conductor on stage for a little while. See the photos enclosed, courtesy of our SNA Louise Scanlon. We hope to follow this post with a short video showing Kate command the entire RTE Symphony Orchestra with her baton.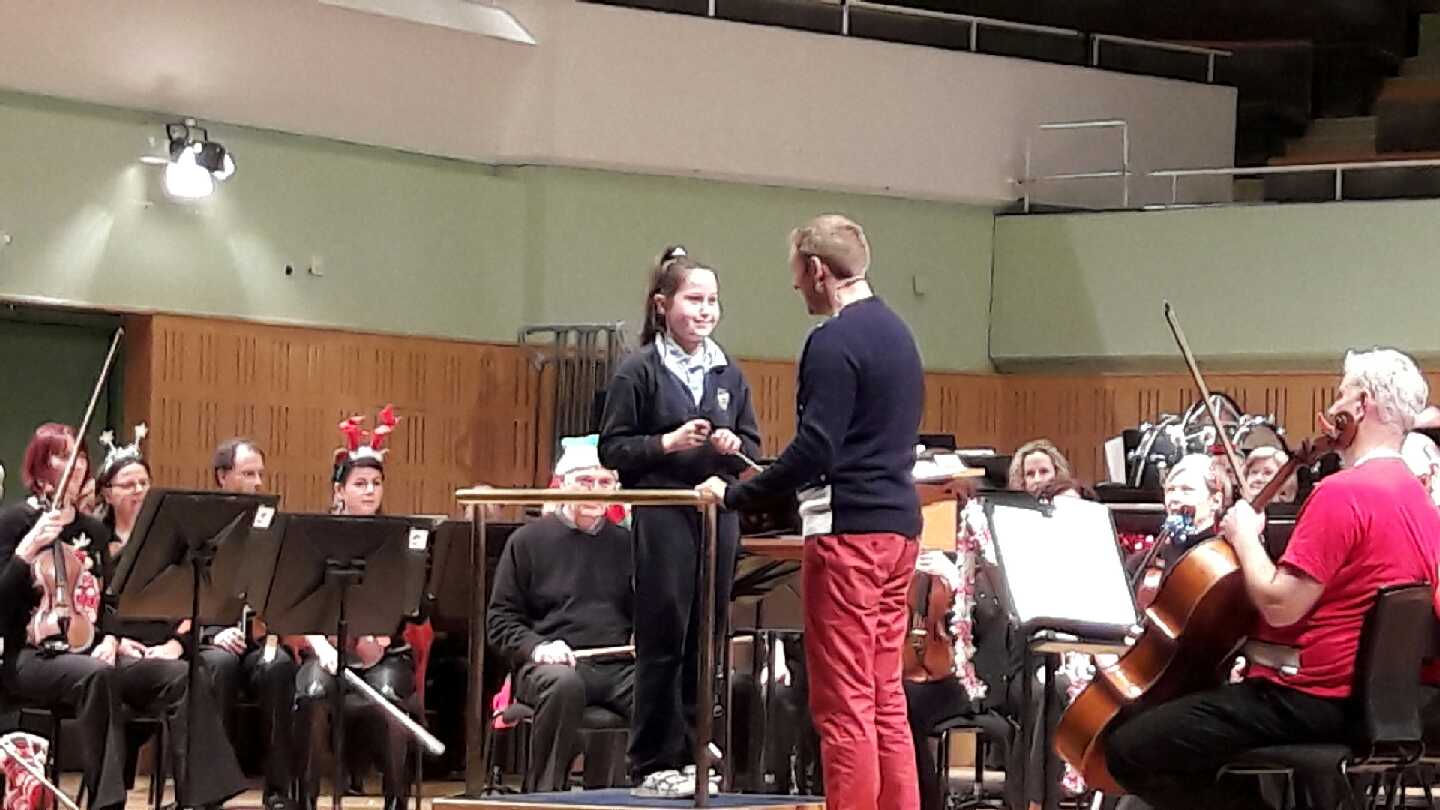 A wonderful day out for everyone concerned, with lots of musical input. The children were introduced to the different families of instruments that make up an orchestra. They saw and heard several instruments within each family. There was a wonderful variety of song & dance and many lively festive instrumental pieces which were thoroughly enjoyed by all! The children all received a small programme as a souvenir of their tour.