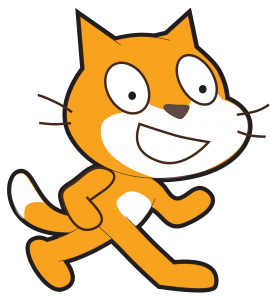 My name is Heidi Jermyn (Frieda Timpson's Mum) and I'm starting an afternoon club in school for kids interested in learning code / computer science and more! For the most part we'll be using a brilliant beginner programming language called Scratch to build games and cool animations. *Plus* later in the term we'll be doing some super fun basic electronic crafts!
Scratch Plus Club will take place from 2.50pm to 4pm on Tuesday afternoons in Scoil Choca Naofa. Costs: €4 per class (if you are unable to pay this amount please let me know).
This club is for children from 4th / 5th and 6th classes – unless there are children with a particular interest in coding in which case we may in future think about opening a second club for younger coders – let me know!
To enroll please complete this following form…
[button link="https://docs.google.com/forms/d/1N2ry5yyRvlR3BozCNkDtyMu5ZnvFwmsF8ahgXXbEyx4/viewform?usp=send_form" size="xl"]Enroll for Scratch Plus![/button]