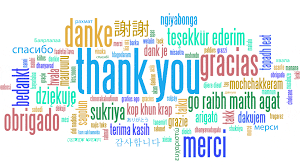 Dear Parents,
We hope that you and your families are keeping well.

As we come to the end what has been the most extraordinary school year in living memory, we, as the Board of Management of Scoil Chóca Naofa, wish to acknowledge the incredible manner in which all members of our school community have responded to this crisis.
School closures have been tough for everyone – teachers, staff and parents – but for none more so than our pupils. The children have missed out on face-to-face teaching and learning, daily social interaction with their friends, school tours, Sports Day, First Holy Communion, Confirmation, graduation and many, many other activities that had been planned for April, May and June. However, in spite of adversity, they have risen to the challenge, and engaged with their school work above and beyond what could be expected in the circumstances. We wish to acknowledge this effort and dedication. Well done to you all.

We are also very aware of the support our children have received in their work from their parents and family members. For some, the move from parent to home tutor was an easy transition. For others, it has been an incredibly stressful time. We thank you all for whatever level of engagement you managed to achieve, for encouraging and supporting (and perhaps even nagging!) your child, and for ensuring that they kept to a routine of school work. Well done to you. You deserve a break over the summer too!

Our huge appreciation also goes to our teachers, who responded with overwhelming creativity and dedication to what became an abrupt challenge to their normal work practices. Their professionalism and hard work – while juggling their own home life and personal circumstances
– has been inspiring. They are led in this endeavour, of course, by our principal Mrs Daly. We wish to thank her in particular for her commitment and enthusiastic leadership throughout this crisis. We are grateful, too, for the commitment shown by our team of SNAs in ensuring that the needs of every child are met. Finally, we wish to acknowledge and appreciate the support and commitment of our ancillary staff.

The Taoiseach has given us all positive indications that progress is being made in halting the spread of Covid-19 in Ireland. The easing of restrictions offers hope of a return to some sort of normality over the summer. Our hope here in Scoil Chóca Naofa is that our country can continue to make progress and that come September, we can get back to school.
May God bless all members of the school community over the summer months, and may we all stay safe, happy and well.

Elaine Mahon, Chairperson,
On behalf of the Board of Management, Scoil Chóca Naofa